Little Flowers' School (High School)
The origin of Little Flowers' School(High School)(erstwhile Little Flowers' School) goes to as back as 1981 when the Model Education Society, a Govt. registered Philanthropic Organization established this school in a rented house at 167, Amarendra Sarani, in the posh area of Uttarpara which can boast of a centuries old cultural fluorescence of global recognition.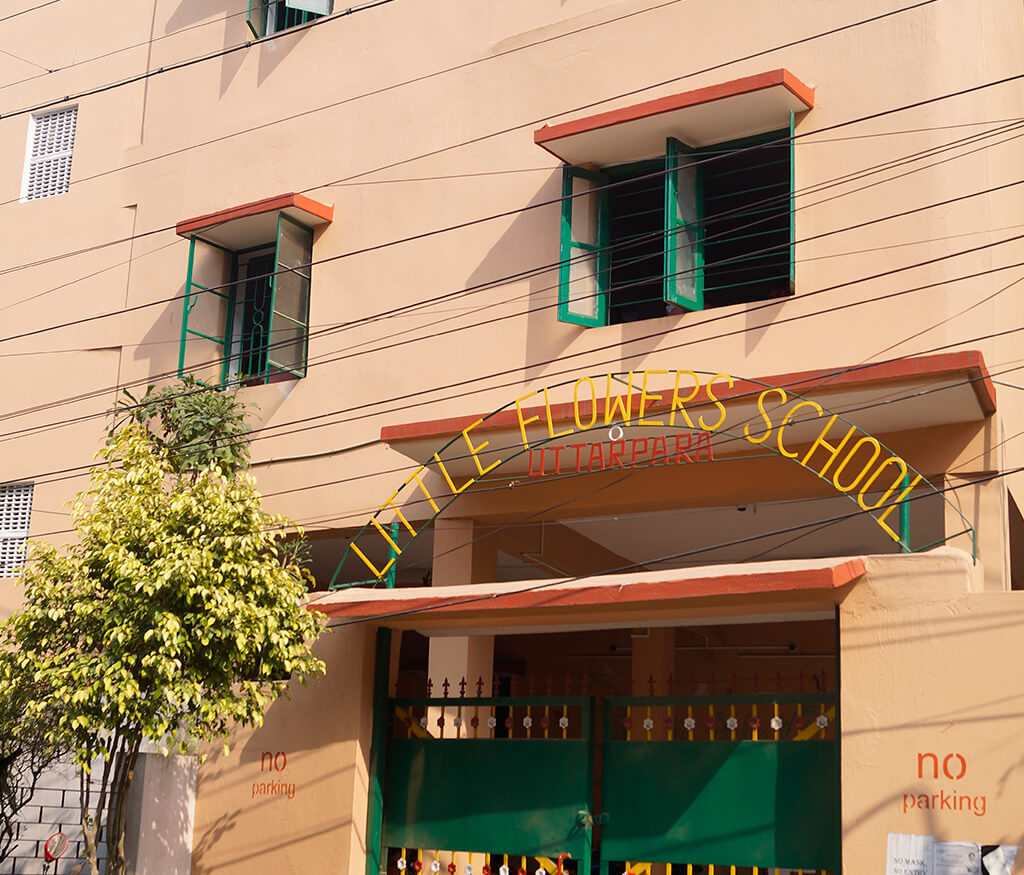 Owing to the rapid expansion of the cosmopolitan character of the population here at Uttarpara; there grow up a need for institution which would provide English Medium education to the varieties of students. But at that time there was not a single English Medium school here in Uttarpara.
Feeling and honouring the pulse of such people, the members of the Model Education Society established the Little Flowers' School as an English Medium co-ed institution with only a few students in Jan 1982, Since then Little Flowers' School has been imparting education to the students through English Medium to the satisfaction of the people of the locality.
Admission Going on In Class xi For 2022-23 Science/Commerce/ Arts Limited Seat Timing : 11.00 A.M to 4.40 P....
Little Flowers' School (High School)Celebrating Foundation & Parents Day 2020 Launch of Creche facilities
83/1, Amarendra Sarani, Uttarpara, West Bengal 712258
We are ready to answer right now! Fill up for a free consultation.